A successful attempt to image Solar granulation with an amateur 280mm Schmidt-Cassegrain telescope located in Central Europe. A number of post-processing techniques have been applied, including Wien filter rescale, Lucy-Richardson deconvolution, QE Super-resolution rescale to achieve the result.
The following comparison shows that an amateur instrument still can achieve significant results if compared to very expensive professional telescopes.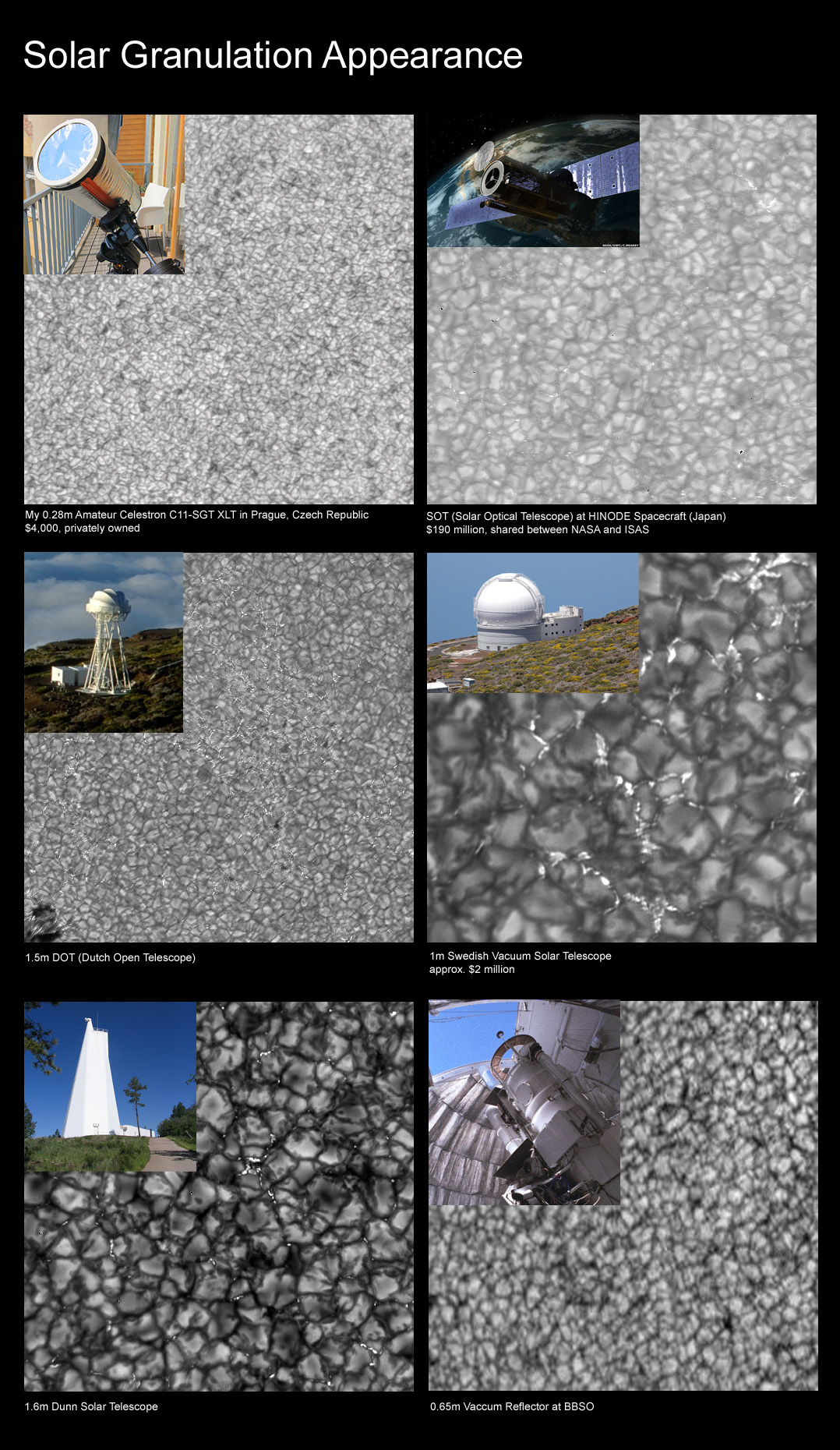 This image has appeared in Sky & Telescope, November 2008 issue, and also in the Astronomy Now, November 2010 issue.